Constructed with the highest grade materials starting from the aluminium strengthening beam right through to the flotation system.
Aqua Pontoons determine the most suitable strut system for your location and provide you with a no obligation free quote.
Your no obligation free quote includes a free onsite inspection to assess the most cost effective solution for your customised requirements. A strut pontoon uses an aluminium strengthening beam and gangway as its support. We also add extra support by running two stainless steel cables in a X shape to stop any left to right movement, in conjunction with the strut arm and gangway stopping any back and forth movement. This system is well suited for quiet canals and dams and offers a cheaper alternative to the in-situ pile.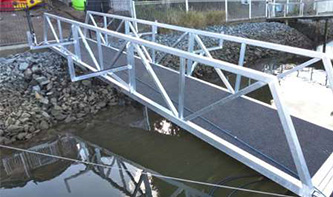 The gangway or walkway as it's sometimes known, is hard fixed to a concrete mooring block on land, which provides access to the pontoon as well as bracing the pontoon, this in-turn stops any back and forth movement. They are made from aluminium and can generally be built in one piece up to about 18m long.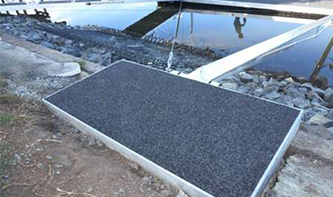 The strut arm is commonly made from aluminium in a diamond shape, with bracing on the top and bottom sides. It is held in place using a concrete mooring block, similar to the gangway/walkway. The arm length is built within a small tolerance of the gangway/walkway length to ensure they both move the same amount of distance during tidal and weather changes.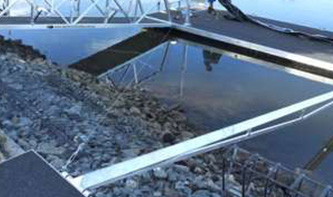 The cable braces (Stainless Steel Cable) on the pontoon run in a X shape, extending from the rear two corners of the pontoon. The right hand side cable will attach to a concrete mooring block on the left hand side of the property and the left hand side will connect to the right mooring block on the land, forming the X shape.