Constructed with the highest grade materials starting from the concrete deck right through to the flotation system.
Aqua Pontoons determine the most suitable pile system for your location and provide you with a no obligation free quote.
Your no obligation free quote includes a free onsite inspection to assess the most cost effective solution for your customised requirements. A piled pontoon is fixed in place using anywhere from 1 pile to 4 commonly for domestic pontoons, there are a few different types of piles that can be used.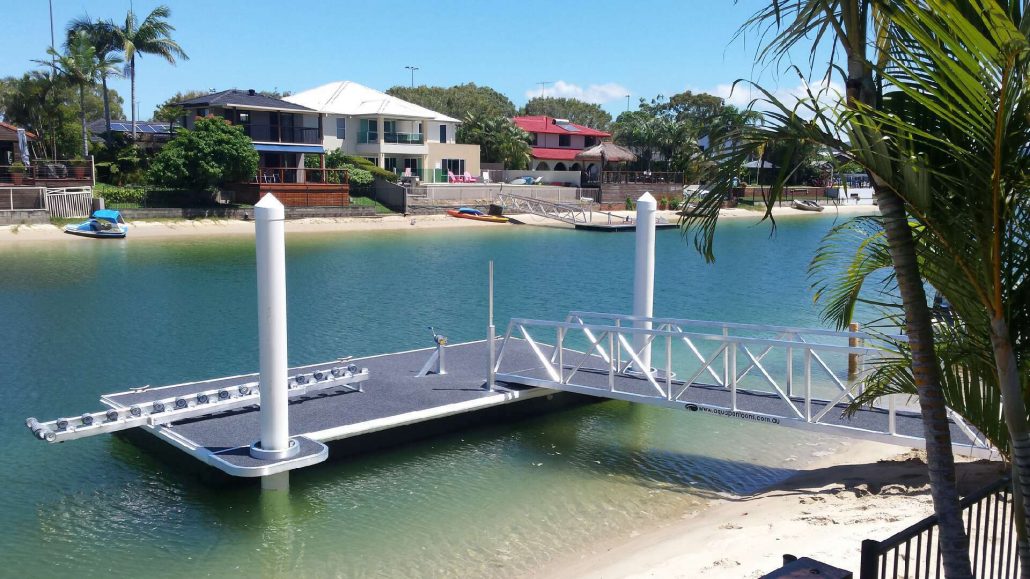 (White in colour) these are commonly used in quiet canals and for smaller sized pontoons, the in-situ pile is a more cost effective choice compared to others and are generally around half the price of a spun concrete pile.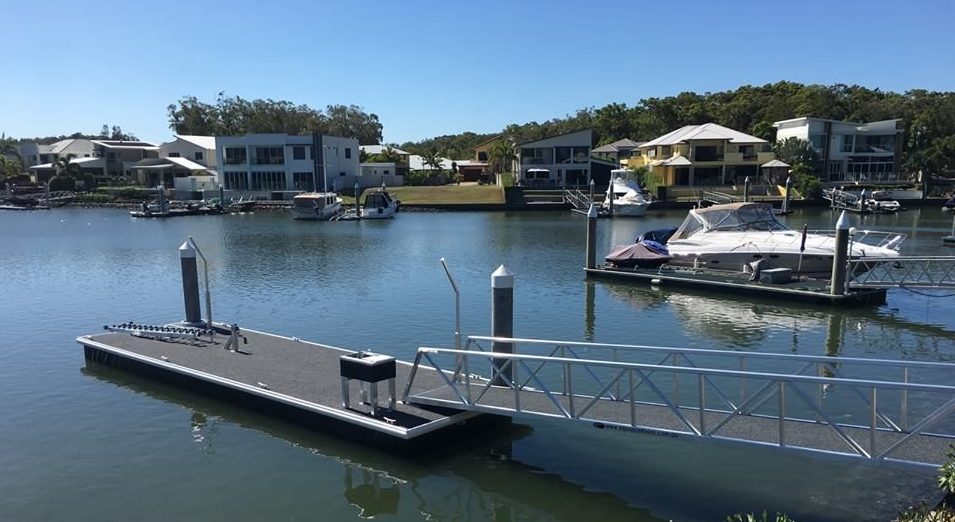 (Concrete colour finish) These are a pre fabricated pile by a manufacturer in Australia and are a much stronger pile than that of the in situ, these are commonly used on main rivers or to support larger pontoons but attract a higher price.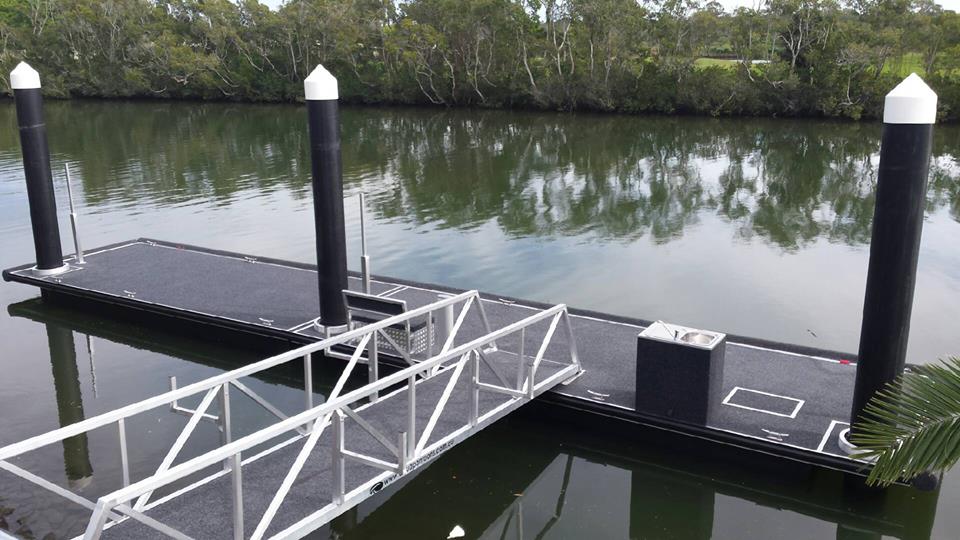 (Black colour finish) The big daddy of the piling world, Steel Piles are extremely strong, durable long lasting support structures and yet offer the flexibility of a range of sizes.